Here is our Sports Premium report:

At Blaise we value the importance of Physical Education and the impact that it can have on the child's academic, physical and social wellbeing. We are committed to providing pupils with opportunities to excel in sports and we endeavour to educate pupils on how to lead and enjoy healthy and active lifestyles, with a focus to promoting lifelong participation.
The PE and Sport Premium is additional money given to schools by the government, designed to help primary schools improve the quality of the PE and sport activities they offer their pupils.
Aims of Sports Premium funding:
Improved PE/ sporting performance

Increased participation

Better promotion of health and wellbeing
In order to achieve this we are spending the majority of this funding on our two wonderful sports coaches from the Bristol Rugby Community Foundation. Nick George and Jordan an ex pupil of Blaise !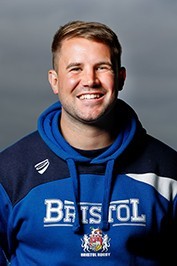 'I love coaching at Blaise and I look forward to building on the great relationships I have made with the children over the last few years. It's been wonderful to see the progress children have made with their core skills and teamwork.'
Nick George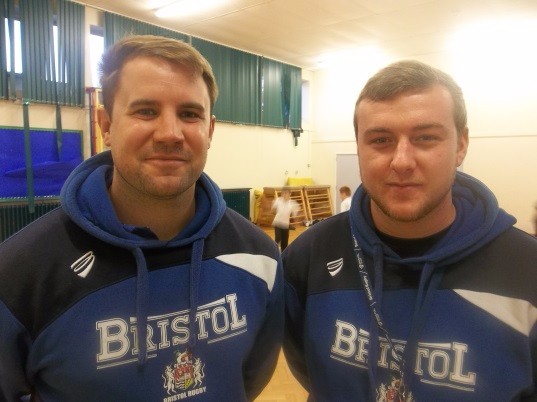 'As an ex pupil it's been a wonderful opportunity to come back to Blaise and be a positive role model. It's brilliant to watch the children's engagement and enthusiasm with all the activities.' Jordan
Meet the coaching team.

This year every child in KS1 & KS2 will get to work with Nick and Jordan for 2 terms. This ratio will not only allow fantastic quality-of-delivery, but will also allow teachers to become actively involved in each session. This approach will see improved teacher/pupil monitoring and continuous professional development' opportunities for the teacher. Most importantly we hope these sessions are fun and will inspire both staff and pupils to begin or continue a lifelong participation in physical activity.
Through 'club links' (local rugby, netball, football, gymnastics clubs, etc) children can be offered an accessible pathway in order to develop outside of the sessions. All participants in the after school clubs offered by Bristol Rugby children are also given the opportunity to attend a Bristol Rugby match and to participate in professional match day experiences.
We hope this partnership will provide a sustainable legacy for the children, the school and the local area; and will also allow collaboration opportunities with other schools through tournaments, competitions and festivals.
Please click on this link to see the primary school offer from the Bristol Rugby Community Foundation
http://www.bristolrugbycf.co.uk/primary-school-offer/
We feel this is a wonderful city for taking part in and watching sport.
Our involvement in the Bristol Sport project is important to us as it is a springboard to inspire adults and children.
http://www.bristol-sport.co.uk/
Funding and Spend 2016 / 2017
We had a carry forward from the previous year of £3,790.
The school received funding of £9,550 giving us £13,340 to spend.
We spent £9,938 with Bristol Sport.
Its impact on our pupils PE and sport participation and attainment has been an increase in the number of children taking part in sporting activities during lunch time. 53 children successfully participated in our KS2 lunch time football league.
Over the course of the year 180 children took part in after school sporting provision, enjoying a range of activities, including dodgeball and rugby.
Sports professionals consistently leading PE lessons ensured that staff subject knowledge and practice improved. Pupils showed increased skills and confidence over a range of sporting disciplines which impacted on their attainment. The use of sports coaches ensured that teachers became actively involved in each session. This approach saw improved teacher/pupil monitoring and continuous professional development opportunities for the teacher.
Funding and Spend 2017 / 2018
We had a carry forward from the previous year of £3,402.
The school have received funding of £15,132 giving us £18,534 to spend.
We plan to spend this money as follows.
£ 13,304 with Bristol Sport.
£ 600 on sporting and active playground equipment.
£ 4,630 on a permanent play structure for KS2 playground and after school sports clubs.