Welcome to Term 6, Year 5!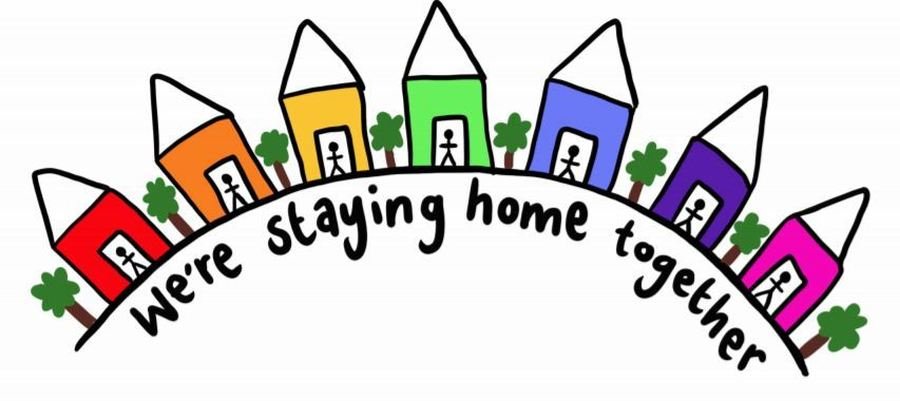 Week Beginning Monday 1st June
Welcome to Term 6, year 5!
Though we understand that this is such a strange way to start our final term together as year 5, we want you to know that we are so proud of all of the hard work and effort you have been putting into your home learning. Keep it up this term. We look forward to hearing from you all again this week, hearing about your half term breaks and seeing even more of your home learning projects.
You can share your learning projects with us in 3 ways:
Email your project to school at school@blaiseprimaryandnursery.co.uk

Email your project to us on the 2Email app on Purple Mash.

Upload your project into your 'Work' folder on Purple Mash.
The home learning theme this week is "Around the World"
Have a look at the activities on the mind map below and decide which ones you would like to do! In addition to these activities, a number of 2Dos have been set for you on Purple Mash which match the theme, too.
We know that some of you have been enjoying following the timetable which also includes additional activity suggestions and links to support your research. Please remember this is optional and children aren't required to complete all tasks.
Please click on the download link below to access the timetable format of the project that some parents have requested.
Do not overwork yourselves!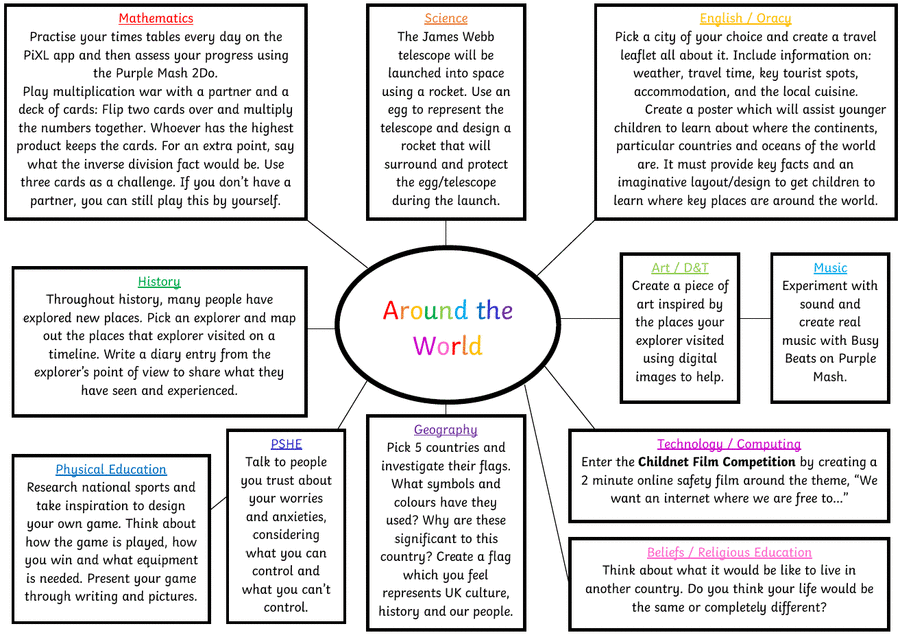 Additional Learning Resources Parents May Wish To Engage With
Term 4 and Term 5 Home Learning
Please click here to access the year 5 home learning page from Term 4 and Term 5.
Contact
Please email school@blaiseprimaryandnursery.co.uk with the subject of FAO: Miss Mitchell or FAO: Mrs Harrison in the subject heading and your message will be forwarded straight to us.