Have a lovely summer break!
There will be no home learning set over the summer break. Please check the 'Transitions' tab for your child's new year group to access an 'All About Me' booklet for your child to fill in for September.
Please see below for some additional activities for your child to do over the summer which promote wellbeing and self care.
Some recommended reads for each age group for 'Summer 2020' can be found here: https://www.booksfortopics.com/summer-reads.
We can't wait to see you all in September!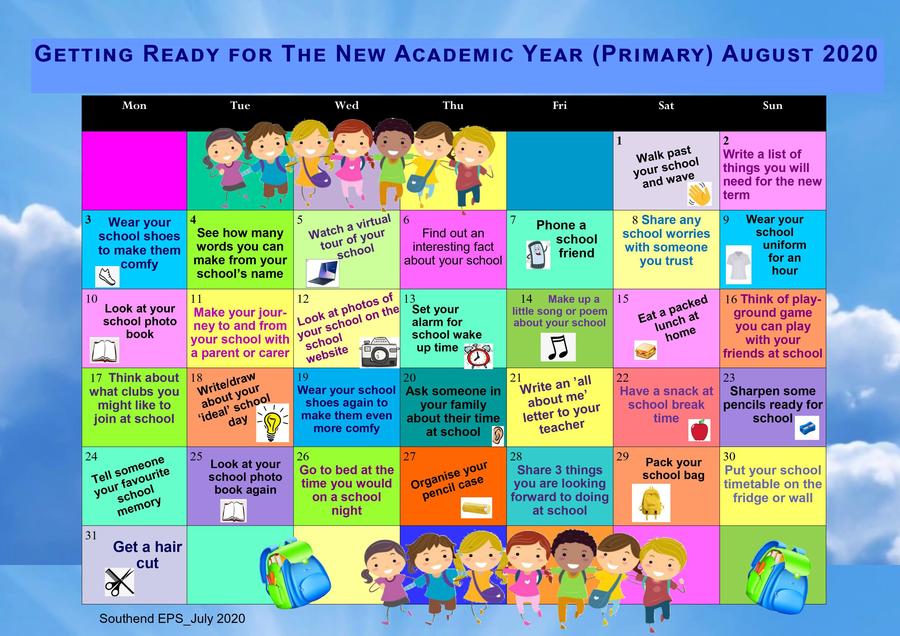 If your child is about to start at Blaise, please click here to download a similar August challenge for children getting ready for school.
Please click here to download a Selfcare Summer pack for primary aged children.
Well done for all of your fantastic entries into the Virtual Summer School Games this term!
The Virtual Summer School Games challenges are now over. This week is a celebration of the entries.
You can still use the link above to choose from the activities we did and share them with your class teachers to impress us!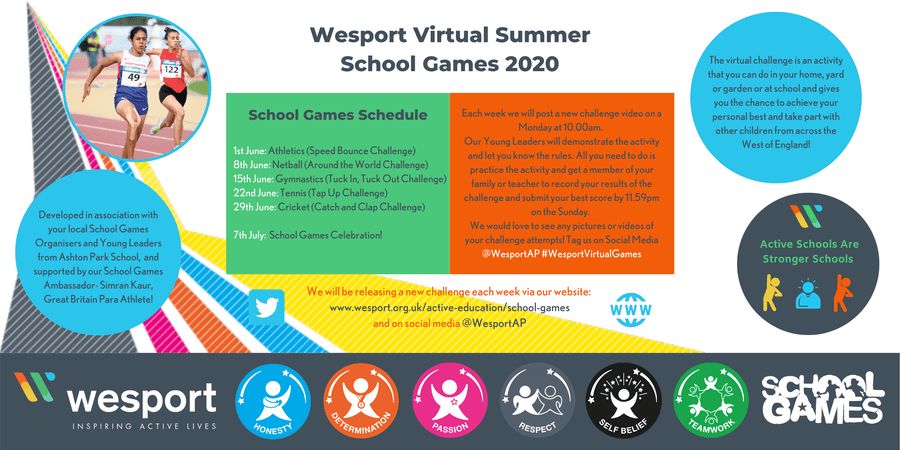 Online Safety
To support children's online safety, please supervise your child using all links/clips online.
Please click on the following link to be taken to our Computing page for more information and support with this.
Home Learning
We are really sorry that we can't see you at school but it is really important that you look after yourself and remember your well being. Look after each other, eat, exercise and stay healthy.
Click on the following image for a link to the latest recommended list of online education resources

We'd like you to keep up with your learning too. You can find some resources below.
Knowledge Organisers: learn more about your themes from this year. You could write a report, make a presentation or even a short film about your learning.
Spellings: keep up with your weekly spellings.
Log in here to use the PiXL app for your daily times tables practise.
Access colour banded reading books by clicking here.
Phonics: get updates and resources for your child's phonics phase.
Some school work will be set using Purple Mash. Log in using the details on the card your child will have brought home. Have a look for the "2dos" the class teacher has set you. There will also be work on the individual class page. You can also save your home learning projects here into the "Work" folder if you prefer to do work on paper rather than online.
There is a guide for parents to support you using purple mash which is available by clicking here.
You can also visit your class page to find out more from your class teacher. Follow the links below:
Nursery Reception Year 1 Year 2 Year 3 Year 4 Year 5 Year 6
If you would like additional work to that set on your class page, please click on the links below: