Year 2
Delete once read- When adding hyperlinks to websites/pages- click 'insert link' tab, select 'target', choose 'new tab'. This makes navigating the pages a lot easier.
Week beginning: Monday 23rd November
Hello year 2!
Well done for all your amazing learning last week. We know it's difficult but you are doing so well.
If there's any questions then please get your parent or carer to email us and we'll be more than happy to help.
We are looking forward to seeing you all on Monday 30th November.
Keep going!
Mr Rhodes and Ms Thorn
For this weeks assemblies, scroll to the bottom of the page
Please photograph your child's writing, maths, science and theme work and email to your class teacher's email address.
Mr Rhodes 2R
2024A-T@blaiseprimaryandnursery.co.uk
Ms Thorn 2T
2024B-T@blaiseprimaryandnursery.co.uk
Paper copies of activities will be posted home to those who have no Internet/device access who have requested them.
Reading
We have a school subscription which gives us access to lots of lovely online books so you can keep reading at home.
Please log in to www.oxfordowl.co.uk
Select 'My class login'
Username: blaise2t (for Ms Thorn's class) or blaise2r (for Mr Rhodes's class)
Password: books
Select the Oxford Owl eBook Library
Choose 'Levels' and then select 'book bands'.
Here you can select your child's reading books colour.
First Chapter books are grey level books.
Free Readers are dark blue and dark red
If you/your child are unsure of their reading colour, please email your class teacher.
Phonics
Log on to https://www.phonicsplay.co.uk/
Username: blaisephonics
Password:phonics
Go to 'Resources', choose a game and select 'phase 5'
(phase 2 or 3 for simpler words)
Spellings - The sound /j/ spelt with a '-dge' and '-ge' at the end of words.
Click here for the spelling list for this week.
Here is a PDF activity and a link to a word search.
Writing
We are using Oak Academy for our English lessons.
Click on the link to see the day's video lesson. You will need a pencil/pen and paper to write on. This week we are continuing to use the text How Coyote Brought Fire to the Earth and learning to write a descriptive text.
Monday Tuesday Wednesday Thursday Friday
Maths - Money
Click on the links for daily White Rose maths videos and activities. You can either print the pages (if you have access to a printer), screen shot the page and edit as a photo or simply write your answers on a piece of paper. The answer page has also been shared but please don't look at this until you have completed the lesson!
Monday - Compare money video activity sheet
Tuesday - Find the total video activity sheet
Wednesday - Find the difference video activity sheet
Thursday - Find change video activity sheet
Friday - Two step problems video activity sheet
Answers - Monday Tuesday Wednesday Thursday Friday
Other ways to learn about money - Add up amounts of coins that are available at home. Set up a shop, make price labels for toys or food items and 'sell' them to family members using real coins. Check that they have given you the correct amount of money. Just remember to give it back when you have finished playing!
There are also some on-line money games available on these links...
https://www.topmarks.co.uk/maths-games/7-11-years/money
http://www.familylearning.org.uk/money_games.html
Theme - The Great Fire of London
We have set two theme tasks related to our work on the Great Fire of London
Click here to see task 1 - an information poster
Click here to see task 2 - a Tudor house model
Science - Materials
Click here to see task 1
Click here to see task 2
Ms Ronnie is our Year 2 lunchtime assistant who also listens to the children read every day.
Ms Ronnie says "Remember to share and enjoy books while you are at home"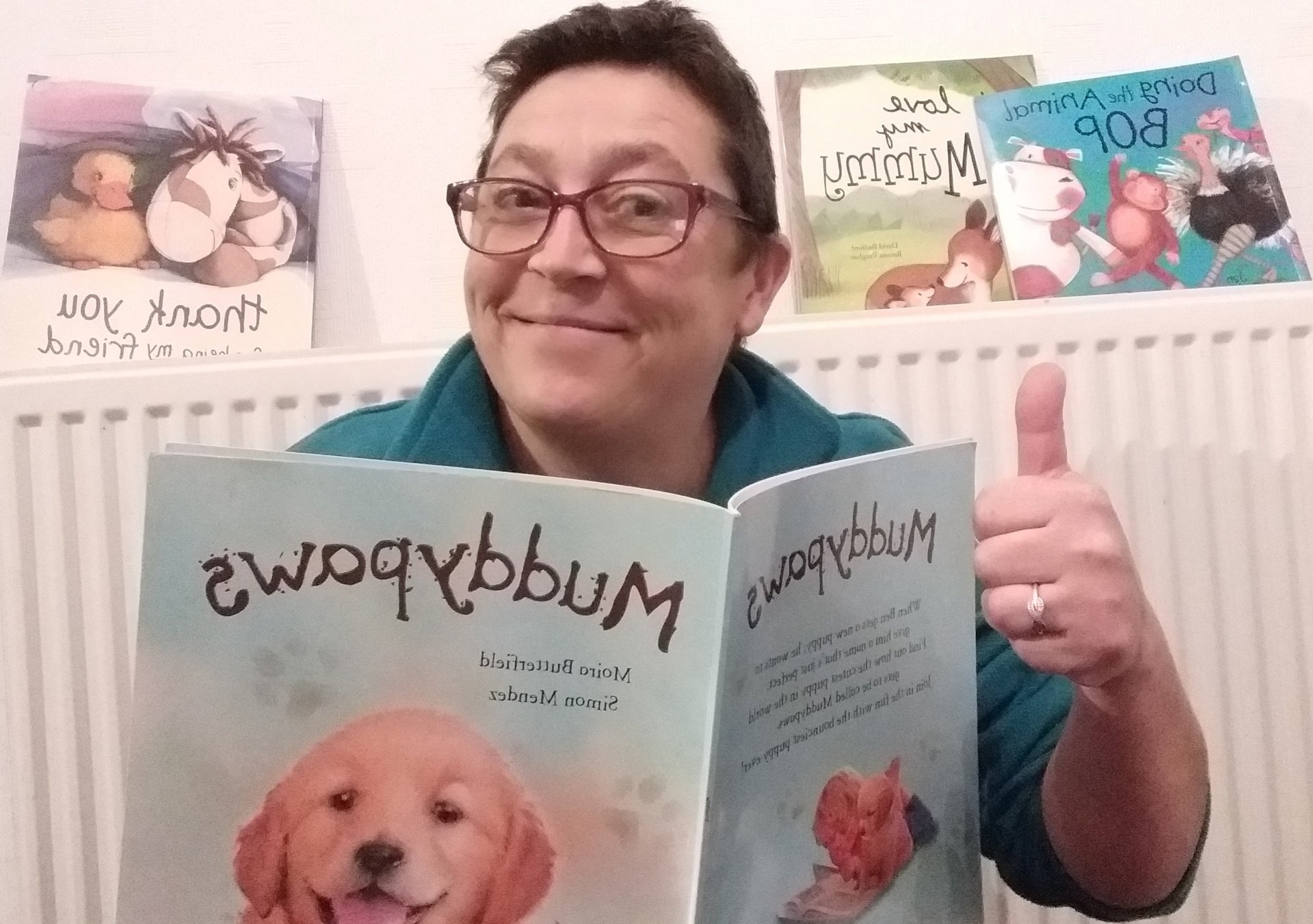 Monday Assembly - Click Here
Wednesday Assembly - Click here for the power point and click here for the story link
Task for Wednesday - Have a discussion with you parent/carer about the questions in the assembly. If you have any ideas, email your teacher and we can talk about them when we get back.
Friday - Celebration assembly! Click here to see which house has achieved the most house points this week.
Click here for a vey special message to our Role Models and Learners of the Week.